Four Loroco and Cheese Pupusas
Regular price
Sale price
$17.00 USD
Unit price
per
Sale
Sold out
Share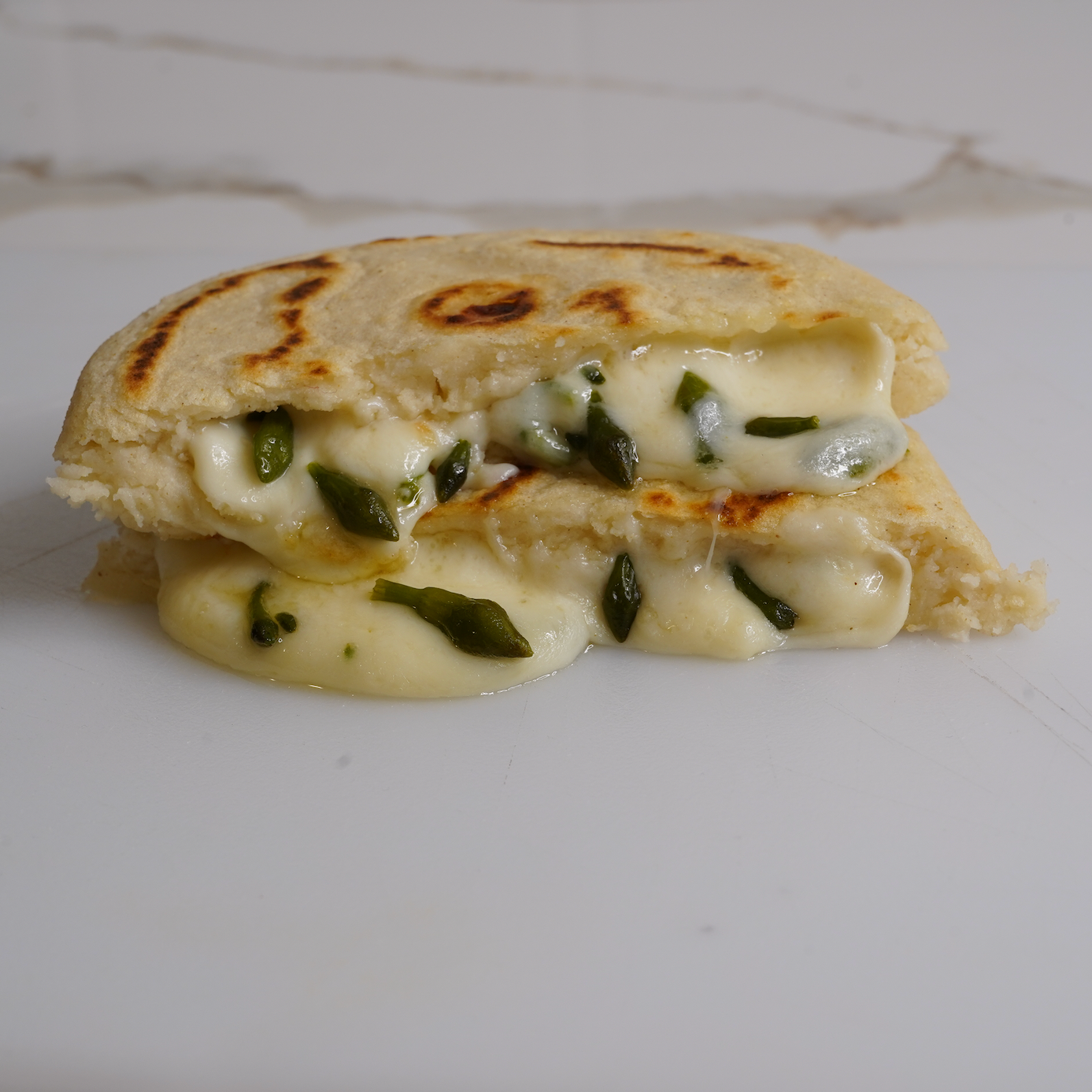 What is a Pupusa? 
A pupusa is a Salvadorian dish made with corn or rice dough, containing a vegetarian or non-vegetarian filling! A filling option we offer is Loroco and cheese, a classic vegetarian option made using the Loroco flower, aka Fernaldia pandurata. Loroco is native to Central America and has a rich, herbaceous, aromatic smell and flavor. The combination of cheese with loroco makes it a perfect compliment. Loroco is a popular ingredient often used in Salvadorian dishes. 
What makes our pupusa so unique? When you buy our pupusas, you aren't just buying a product; you are experiencing a piece of our culture. Our consumers love our flavor, the colors, and the satisfaction of having an easy-to-make home-cooked meal.
Pupusas are traditionally eaten with curtido or mild salsa, making it the perfect compliment. 
We ship them frozen and comes with four Pupusas. We've discontinued our colors. 
Made in the USA